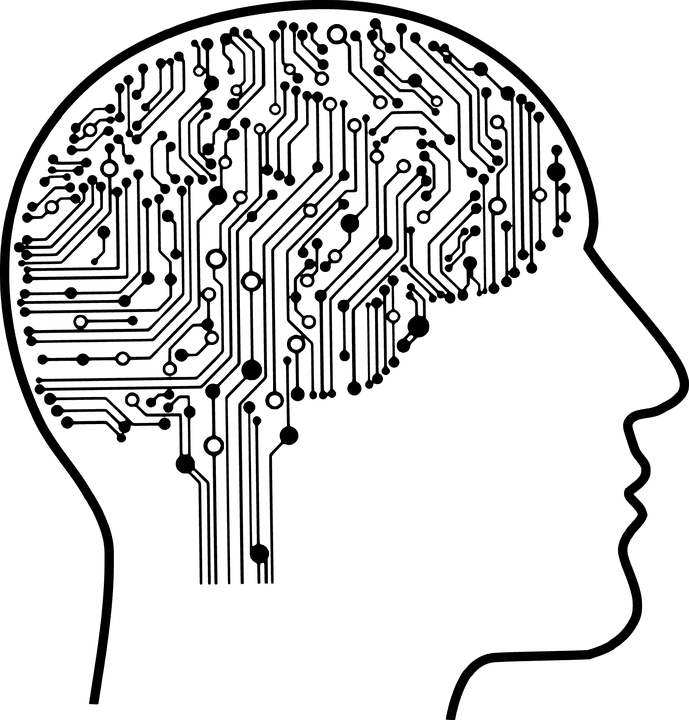 Crowlingo - Monitoring platform powered by Deep Learning
Our mission is to empower every organization by collecting, identifying and analyzing a huge amount of online data in 100+ languages to provide key insights in real-time on what matters to you
Our value proposition
AGILITY AND DIRECT PROXIMITY WITH R&D TEAM
Modular roadmap according to your needs and evolving functionalities
COLLECT AND ANALYSIS OF CONCEPTS
Concepts classification gravitating around what you are looking for
MULTILINGUAL MANAGEMENT AND AUTOMATION
Worldwide coverage with more than 100 languages managed
UNIQUE AND MULTIPLE RESSOURCES ANALYSIS
Technology allowing subtle analyses from several sources such as Linkedin
SECURE AND SOVEREIGN HOSTING
A trusted cloud face to extraterritorial regulations
Widen your possibilities to use data that were unusable before
Sign up now and get up and running in a day
Sign me up
Massive flow of information
Analyze most of social networks, online press, forums and websites in real-time
Online Sources
Get insights from social networks, blogs, video, review
Twitter, Instagram, Facebook, LinkedIn, TikTok, YouTube and more...

Online Press (local & International), Google, Forums, Blogs
Get Started
Custom sources
Integrate your own flow of data to get custom insights
APIs Integration

CSV or JSON Import
Get Started
Schedule your personalized one-to-one demo with Crowlingo team member
Schedule a demo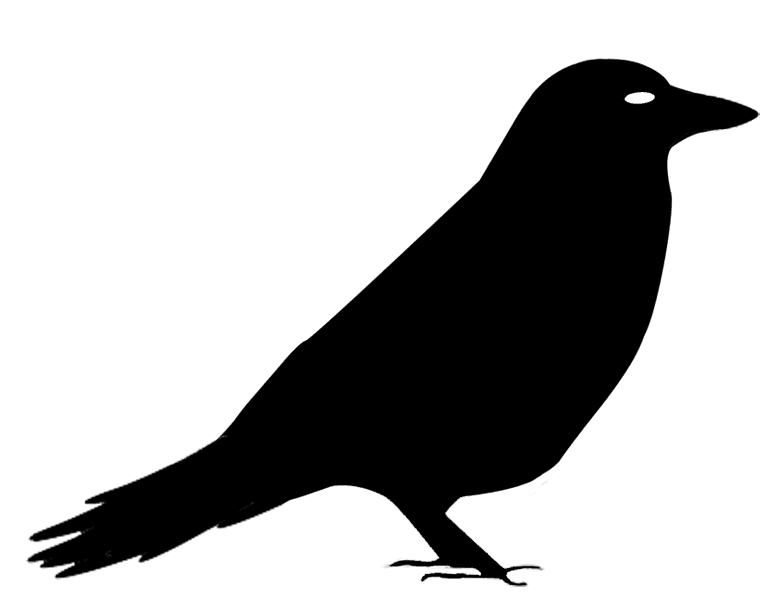 Analyze Text at Scale with Ease
The AI-based platform that analyzes social networks and online press in 100+ languages to monitor your brand's reputation in real time
Sentiment Analysis
Automatically get insights of how people feel about your brand or your products!
Get the most out of Crowlingo's deep learning technologies to detect the sentiment or the hatefulness related to what you want to monitor
Statistics Overview
Easily observe the reach of social media over time
Get access to a dashboard that enables your team to get a more in-depth view of the data
200+ languages
Unified process, same work for any language
Gather and analyze the data you want, with no language limitations!
Automatic Alerting & Reporting
Receive real-time alerts to act fast on ongoing events
Create reports in one-click to share with your team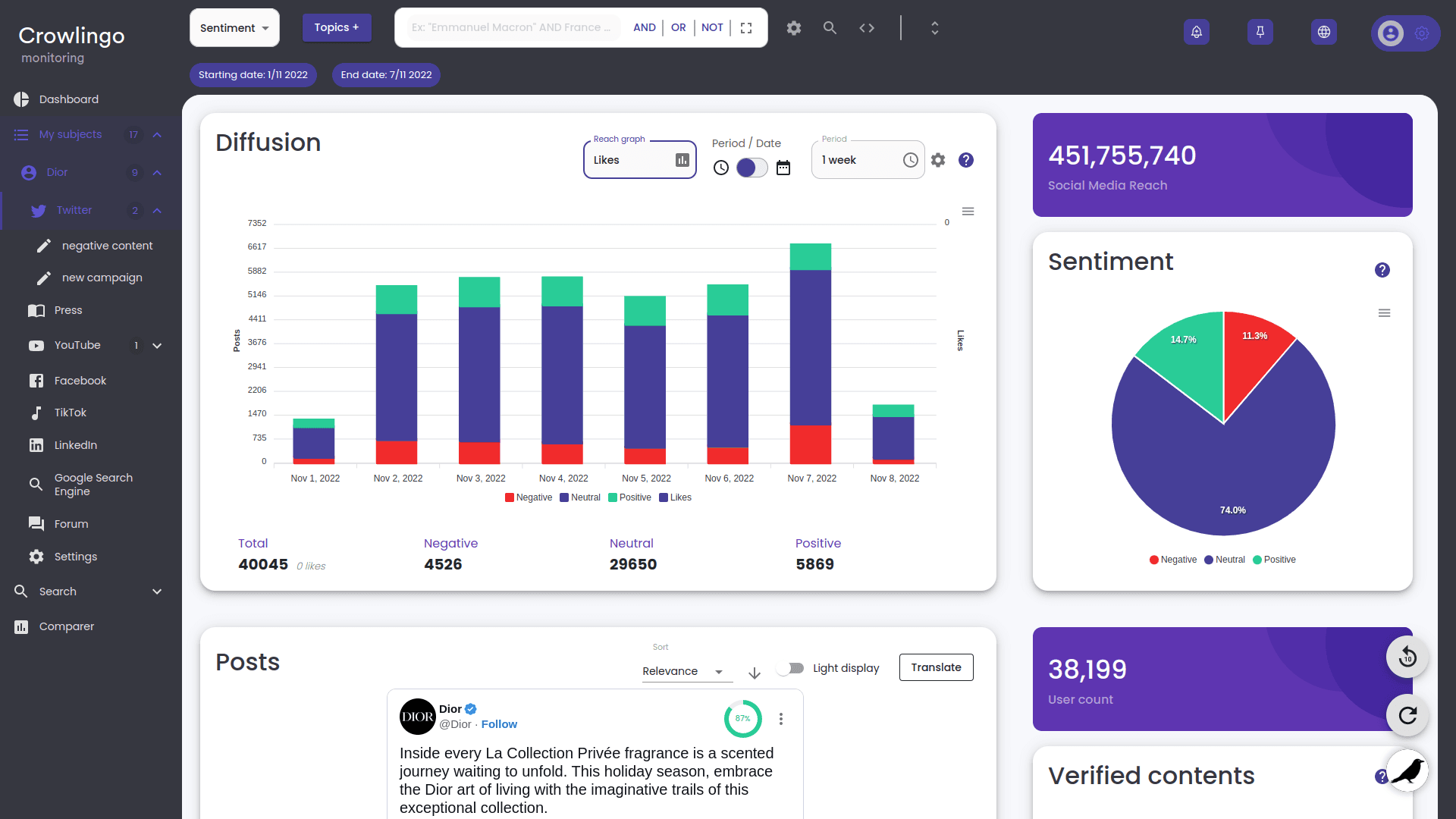 Real-time monitoring
Wait times are reduced and reports quality are vastly improved. With the power of Deep Learning and NLP technologies, extract relevant insights in a few seconds
Get started
Crowlingo can help you start listening. Are you ready?
Sign me up
Get in touch
Let us know how we can help.
We'd love to hear from you
Whether you have a question about features, trials, pricing, need a demo, or anything else, our team is ready to answer all your questions
STATION F, 5 Parv. Alan Turing, 75013 PARIS
Thanks! One of our team will be in touch ASAP.